Dublin, Ohio's Family Dentist Since 1987
Perimeter Dental Group provides comprehensive family dentistry services, tailored to the unique needs of each our patients and their goals. We have proudly served the Dublin community for more than 30 years, offering a spectrum of treatments and procedures, including cosmetic dentistry, preventative care, routine check-ups, restorative procedures and emergency dental care.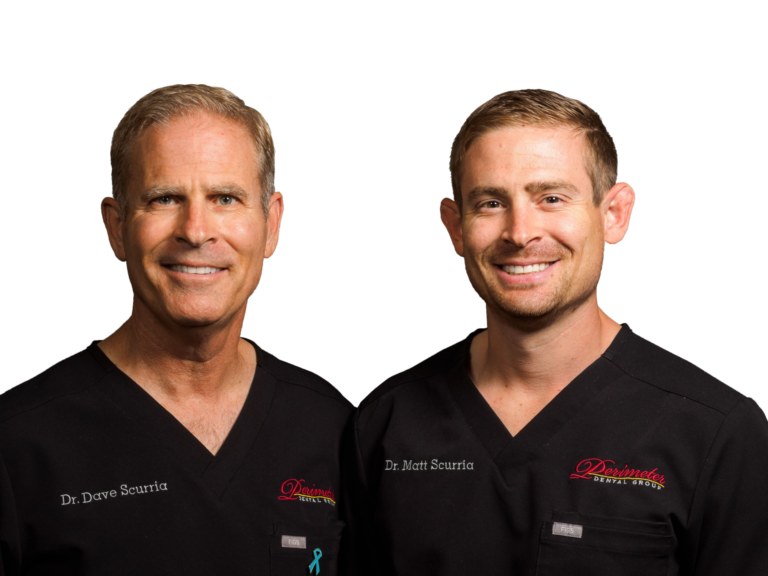 The Experience, Expertise & Reputation You Can Trust
Dr. David Scurria and his entire staff are dedicated to your care, and incorporate the latest technology into our treatments for your comfort. With our friendly demeanor and honest approach, you can trust our team to treat you with the respect and integrity you deserve.
The Dental Treatments & Procedures We Offer From Our Office
Throughout our decades of experience serving Dublin, we have listened to our patients and expanded our offerings to best serve each individual who visits our office.
Dr. David Scurria
Since 1987, Dr. David Scurria has combined his technical skill with his passion for patient care to provide the highest standard of service. He has accomplished more than 1,300 hours of continuing education, with a strong focus on cosmetic dentistry, crown and bridge therapy, and implant-supported restorations.
Meet Dr. David
Dr. Matt Scurria
With Dr. Matt's unique military background, educational expertise and extensive volunteer experience with The Care Clinic and Missions of Mercy, he has been an outstanding addition to our practice. Matt is passionate about joining Perimeter Dental Group and is looking forward for what is to come!
Meet Dr. Matt
Contact Us Today
Have additional questions about our cosmetic dentistry treatments? Ready to bring confidence back to your smile?
I had a WONDERFUL experience at Perimeter Dental! Friendly faces throughout the office, really knowledgeable and thoughtful care. Issues/care was shown to me and explained to me in a respectful and friendly manner. My teeth cleaning was truly the best I have received since moving to Columbus (shoutout to Tiffany). Very thorough and we discussed teeth whitening in depth that is offered in office, which was so great. I will definitely be coming back!!
— Sarah