National Children's Dental Health Month
Good Oral Hygiene Starts Early in Life
Taking care of a baby's teeth starts before they even have teeth. Maintaining a good oral hygiene routine will set your child up for healthy habits in the future. So if you're unsure about when or where to start, your dentist is there for your child's very first brush, all the way through to their very first visit.

Brushing While Teething
Even before the baby teeth start coming in, it's important to keep your child's gums clean. All you need to do is wipe the gums is a soft, clean cloth, once in the morning and once before bed. As the teeth start coming in, once you make it past the irritability stage, brushing your baby's teeth should be a top priority. A soft, small-bristled toothbrush and some water will do the trick. The "once in the morning, once before bed" system will establish a daily routine at a young age.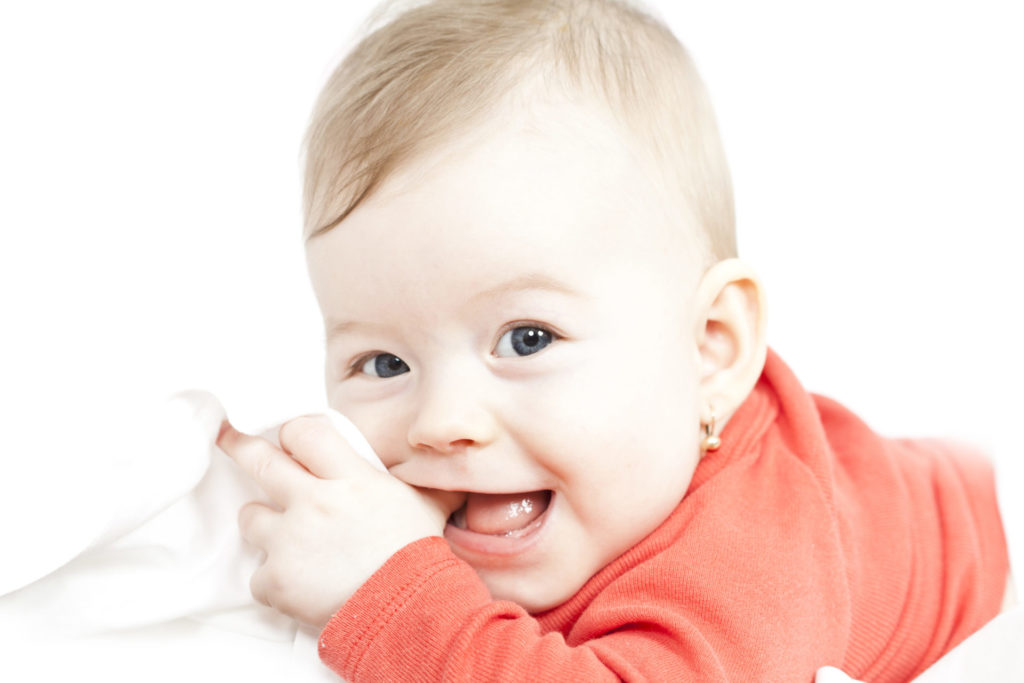 Early Childhood Dental Care
Getting your child to the dentist at an early age is more important than you think. They should actually be seeing the dentist by the time they celebrate their first birthday. The earlier you schedule a dental appointment, the sooner you can have all the information you need to set a routine the child can follow once they have the wherewithal to do so. Don't know when to use fluoride toothpaste instead of water? Ask your dentist. Don't know when to apply dental sealants? Ask your dentist. Establishing a close relationship with your child's dentist can be a lifesaver when you have burning hygiene questions.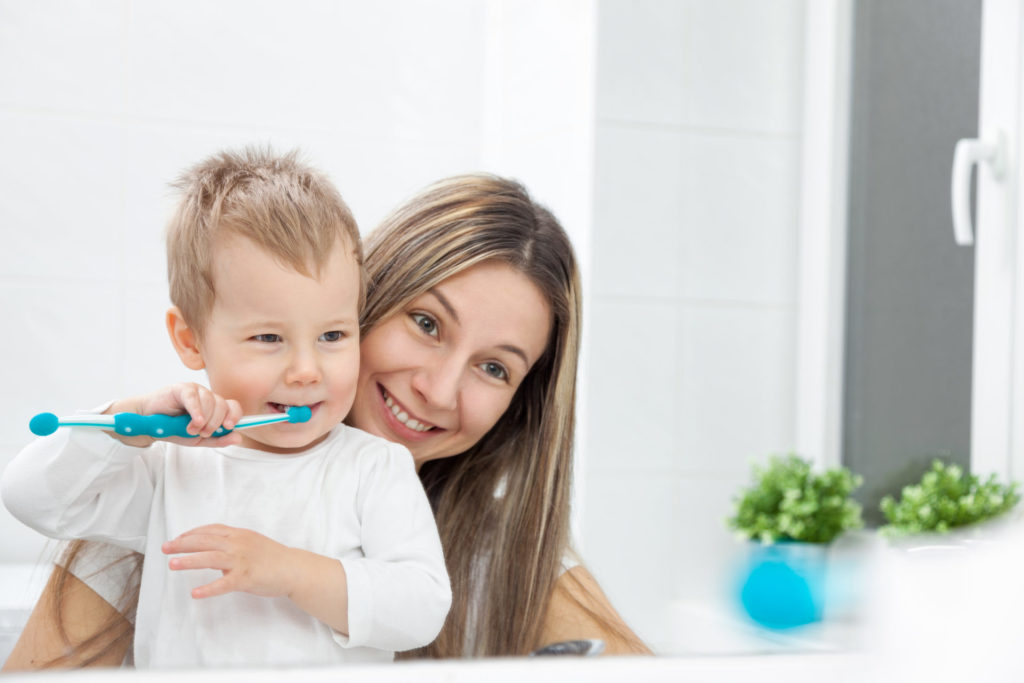 Establish A Hygiene Routine
After a long stretch of serving as your child's designated brusher, passing the toothbrush baton off to them may be a welcome relief, but it doesn't mean your job here is done – you should continue to watch them brush. This doesn't have to be a forever thing or even an every-single-time thing after a point. But until you know they are putting the right amount of toothpaste on their brush, brushing for the right amount of time and spitting it all out instead of swallowing, keep an eye on them. They'll pick up what they need to be doing, and if the routine started at an early age, they'll be brushing pros in no time.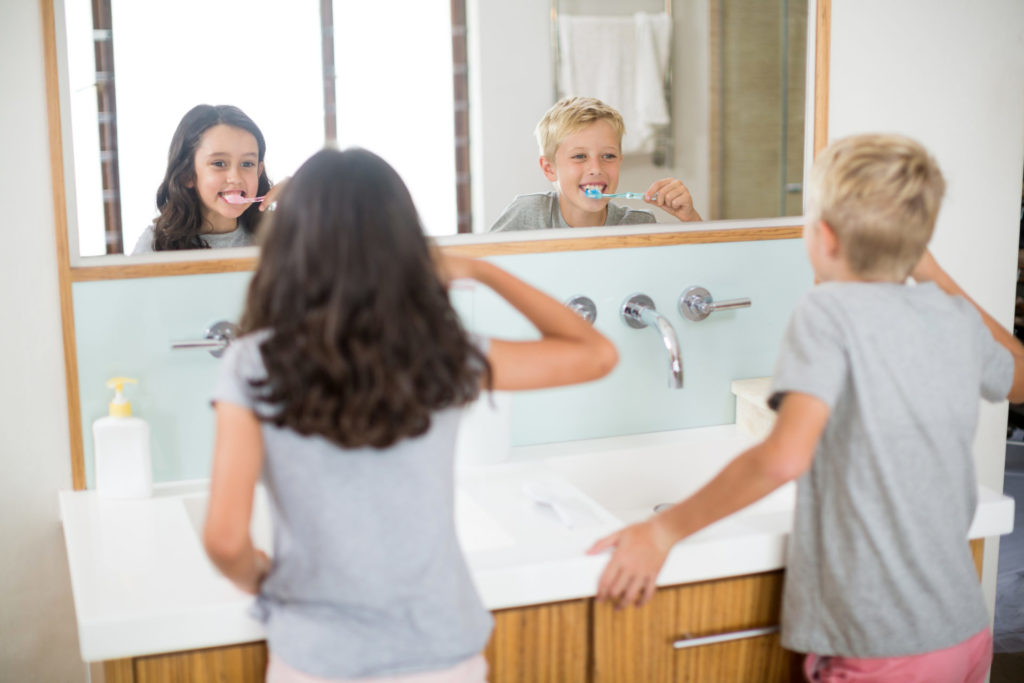 Meet Your Braces Match
Should your child come to need braces down the road, as so many of them do, there are a variety of options – likely far more than you had during your childhood! Whether you're thinking about standard metal braces or Invisalign, it's best to consult with your dentist about your choices first. Invisalign may look more appealing, but metal braces work more efficiently for fixing more complex tooth issues. Each person is different, and your dentist wants the best option for your child's needs. Once the decision is made, make sure you read about what to do before, during and after your child's braces journey.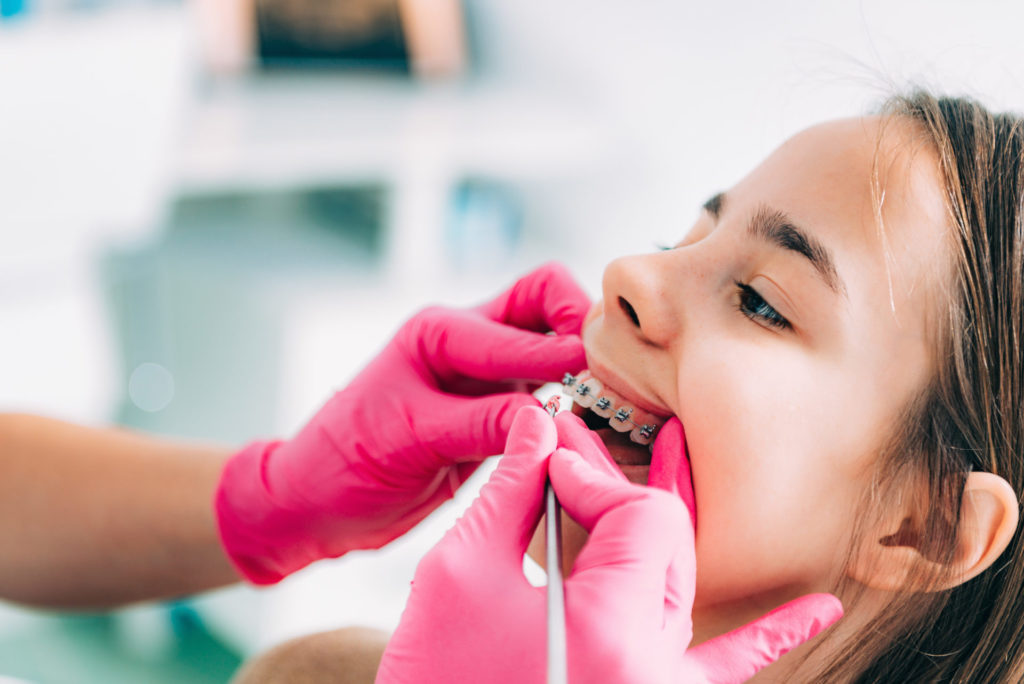 Dentist Visits Can Be Fun
Some children may feel frightened by the prospect of a visit to the dentist, but that fear is not nearly as inevitable as popular culture would have you believe. Going to the dentist means you're taking care of your teeth and making sure you're up to date on the oral hygiene habits that are best for you. When you also go to routine check-ups with Perimeter Dental, you can become a member of the PD Kids Club. If you visit the dentist during that month you'll be entered to win a $25 gift card. All you need to do is get into the dentist for a check-up!
At Perimeter Dental Group, we offer free exams to kids four and under. Bring your kid with you to your dental hygiene appointment and we'll do a check-up right then – this helps establish a routine and instills familiarity with the dental office. That way if they have an issue in the future, they will feel at ease when coming to see us.

Back